Daily Notion Journal
A daily Notion journal is the practice of keeping a database of journal pages in Notion.
It's such a small thing it's probably like five minutes of my day and it really keeps me on track. It sets the tone for the day at the beginning of the day and at the end of the day it's a nice closure to the day and I think that's nice for someone who works from home.
- Hailley
Hailley started the practice of keeping a daily journal in Notion in 2022. She discussed why it's been powerful for her in episode 40. The idea originates from Marie Poulin, who helps business owners design their life and business systems and is best known for being a trailblazer when it came to using Notion for creating custom digital systems. Marie describes her daily journal in Notion as:
For the last year or so, I've been doing my daily journal inside of Notion. I've been tracking things like my effectiveness, my moods, my happiness, my physical activity, my gratitude, anything that you can imagine that you'd want to track in a diary, I've been doing inside of Notion.

It's been really helpful to create a bit of a routine for myself and to really notice what I'm paying attention to and how my mood is over time.

Using Notion as a daily journal has been helpful for creating routine and decreasing stress. Linking to my Master Database allows me to not only see how I felt on a particular day, but to see what I was doing that day, making me more mindful of how I spend my time.

- Marie Poulin, in 5 Tips for Using Notion as a Daily Journal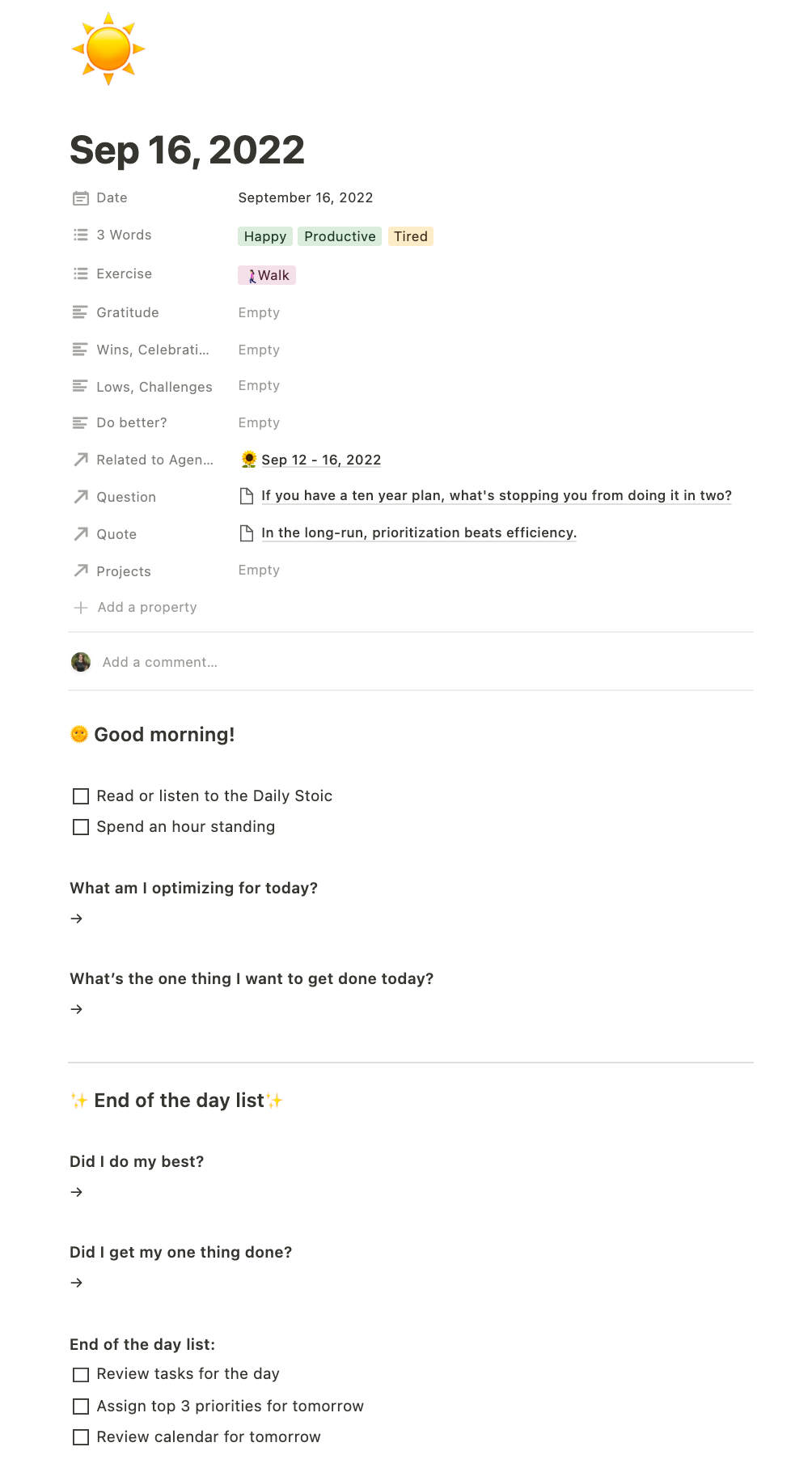 ➡️ Make a copy of this database for yourself in Notion by using our Notion templates.