At MakeWorkWork we are all about creating purposeful workflows for ourselves and others. Here are some resources we make accessible to listeners of the show to make them easy to find.
Logistics
From the MakeWorkWork Travel Dashboard, you'll be able to set up your trips so they are organized, not stressful.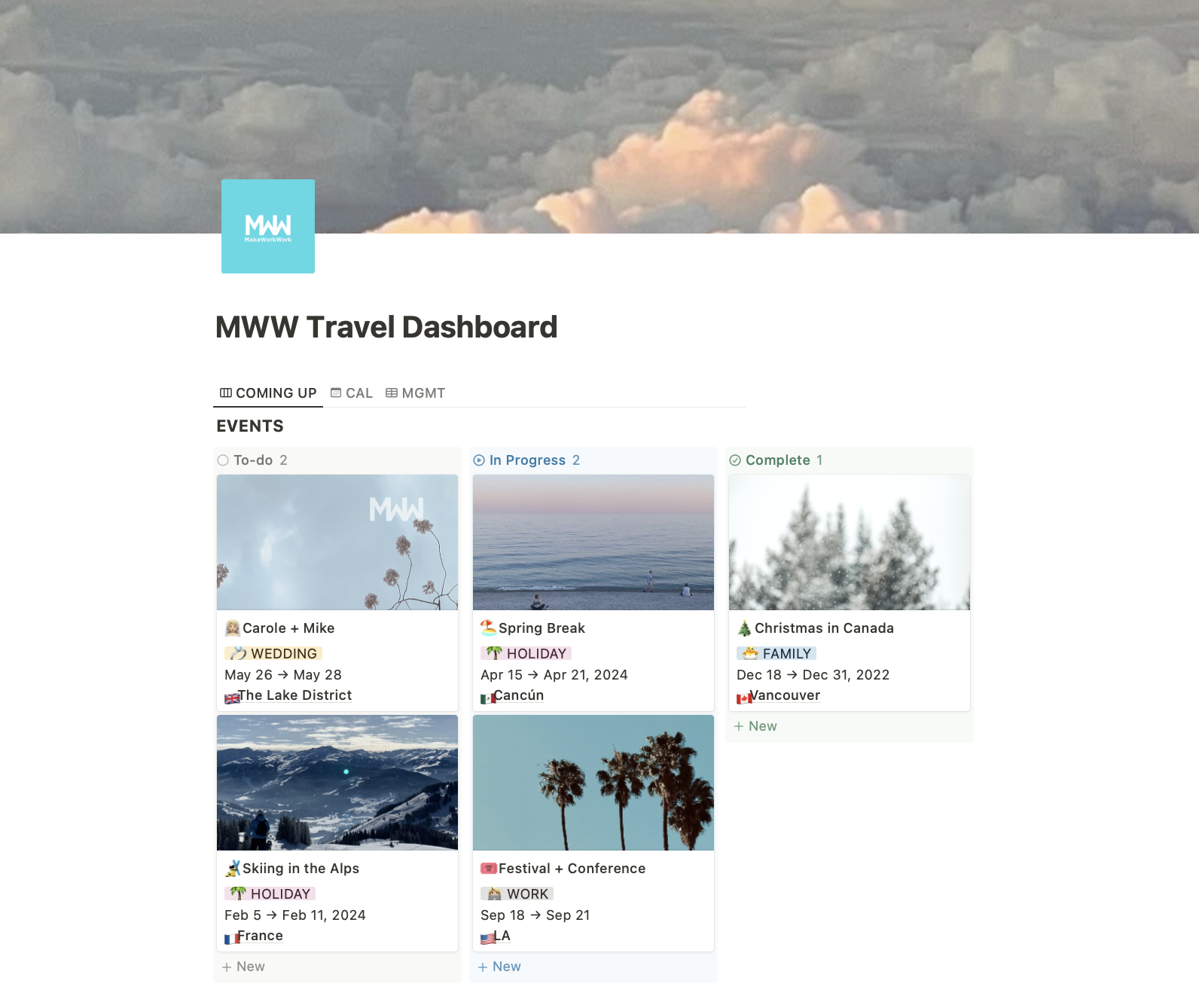 Within the template, you'll find a detailed travel checklist within the cards that takes you from booking to packing, with a coordination overview. There is a full description about how to use the template right within the template itself.
This system has been used by both Habbi and Hailley for many years and is now available on the Notion store for $15 and accessible to MakeWorkWork members.
Daily Intentions
Notion template coming soon
Daily Notion Journal
A daily Notion journal is a database of journal entries made in Notion every day to both plan the day and reflect on how it went.
Here is our resource on a Daily Notion Journal.
Annual Planning  
Notion template coming soon
Goal Setting
Goal setting is the process of taking something intangible like a direction you want to move into, and creating clear actionable steps as a way of getting there. It's the process of writing down what you want to achieve.
Here is our resource on Goal Setting.
Yearly Theme
A Yearly Theme a word or a short phrase that can serve as a north star for all the decisions waiting to be made in a new year, big and small.
Here is our resource for Yearly Themes.