The MWW Travel Dashboard — A Notion Template by MakeWorkWork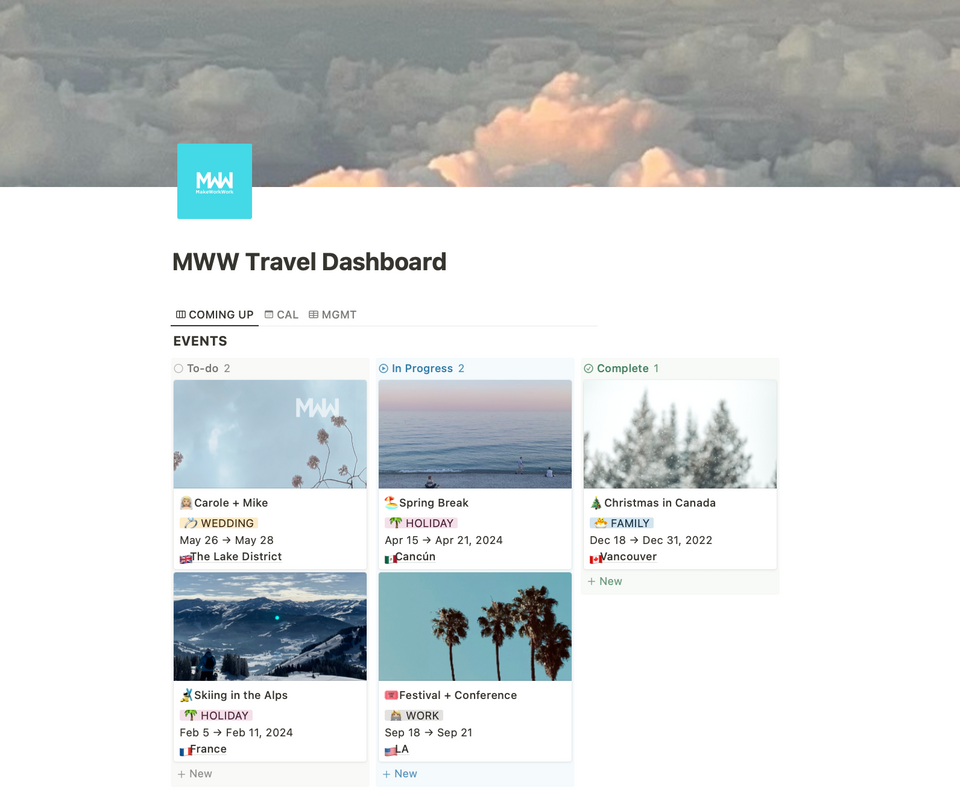 With the MakeWorkWork travel dashboard, you'll be able to set up your trips so they are organized (and not stressful). In the template, you'll find a detailed travel checklist taking you from booking to packing, with a coordination overview.
This system has been used by both Habbi and Hailley for many years and is now available as a template you can use yourself.
The heart of MakeWorkWork has always centered on traveling; and how to make what is often a stressful production run smoothly enough not to impact work and other responsibilities. That's a big task — and the solution is to get organized.
A travel checklist
So in order to keep our operation streamlined, we each developed a system to keep track of the various elements like schedules, bookings, fellow travelers, addresses, tickets, visas, and all the million little things that can throw off a whole trip if it's not kept under control.
A packing checklist
On the very first ever episode, we introduced "Habbi's 84-item checklist." It includes what to pack and a timeline for when it's best to book tickets, share your schedule to keep everything coordinated, and then down to the little things like bringing a present for your host.
This list is still used for every one of Habbi's trips as it is simply fail-proof. Things aren't forgotten, relevant parties are in the know, all documents are easy to find, and the system is so trusted that Habbi reports never feeling more relaxed than when she's traveling — a time most people find incredibly stressful.
One place for travel coordination
Years later, when Hailley had to coordinate a complicated family Christmas trip, she came up with a model to keep track of the arrival times of different parties, logistics to make sure all required resources will be on the ground and ready, and locations; so essentially a single source of truth for all the practical details every member on the trip could access.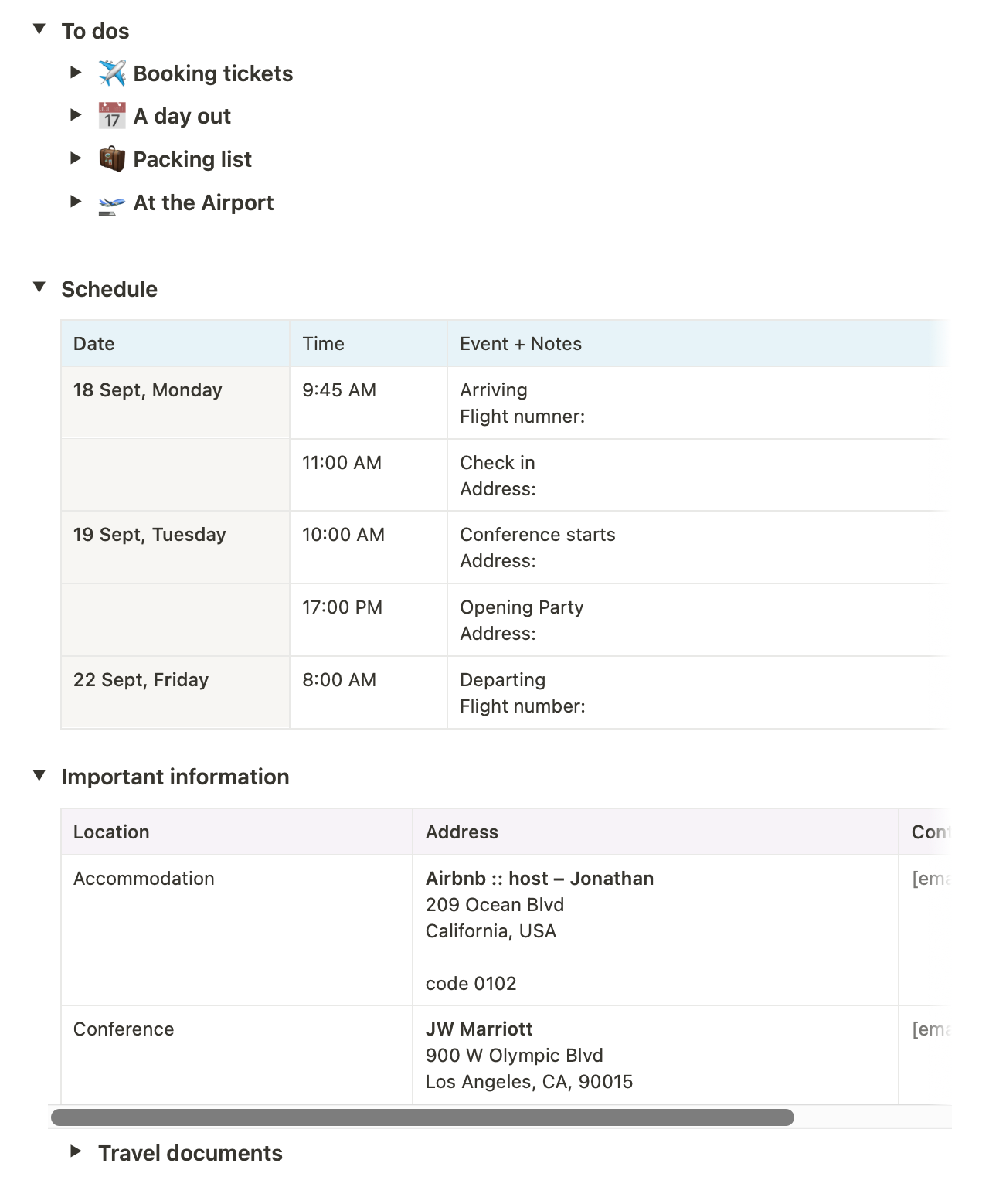 These two assets have now been combined to create the MWW Travel Template, which is available via the Notion template gallery for $15 and is accessible to MakeWorkWork members.
You'll find full descriptions about how to use it within the template itself.
We hope this template brings you as much peace as it does us.
If you use it, let us know how it goes! ✈️